YES, FRIEND, THE ANSWER IS YES.
Affiliate marketing income is simple enough that many people can benefit from this easy online passive income without any costs.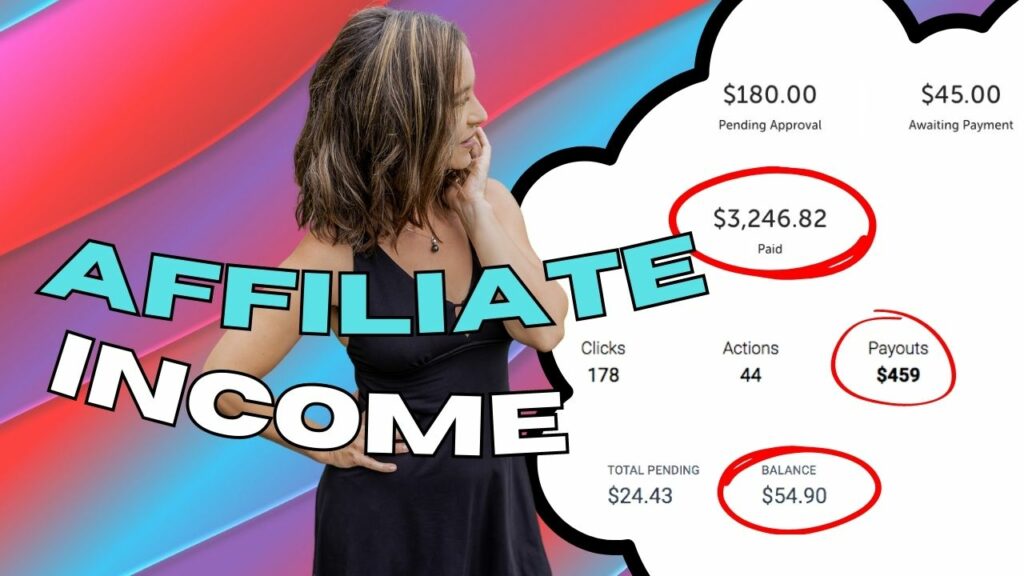 How Do You Get Started Earning Affiliate Marketing Income?
One natural and easy way to begin is to find a company website whose products or services you use and believe in. Sign up as an affiliate referral partner – typically the link is located on the bottom of the website and will say AFFILIATES or PARTNERS or something like that. You will enter your name and contact info and typically they may ask for your social media profiles or the size of your audience, as some require you to have "influence status" to participate. Others will allow anyone to join.
After signing up, you'll confirm your account. Then the company provides you with a unique and trackable link that you can share anywhere to promote their products/services/offers/etc.
Each time someone purchases through your link, it's recorded, and you get a commission. Typically commissions are paid out monthly or after you've accrued a minimum amount.
How and Where to Promote Your Affiliate Product Links
Promote the link everywhere online where you have accounts and may attract click-throughs and buyers. Some ideas: Your website or blog (like this page), Youtube, Facebook/ Meta, LinkedIn, Instagram, Tik Tok, Twitter, Pinterest, etc.
As long as you're willing to share the link and tell people why they should trust this product, there's no limit to how much traffic and potential commission income you can generate.
I don't recommend starting by promoting products that you've never personally tried or used because then it is not an authentic and truthful recommendation. However plenty of people do rep products they don't use and it's not illegal or anything, so you can if you want to.
There are plenty of real world brands and shops that you can rep to earn kickbacks, such as: Canva, Sephora, FitBit, Amazon, Shopify, Target, Avon, as well as hundreds or more tech products and coaching programs.
Sometimes a company won't pay you cash but will offer lucrative Rewards programs, like Eddie Bauer and Victoria's Secret, two of my personal favorite brands. Then you may earn free products and discounts when you share their products with your affiliate links.
Go try it and let me know how it goes for you!
+ Join my free Facebook group and get support and inspiration while networking