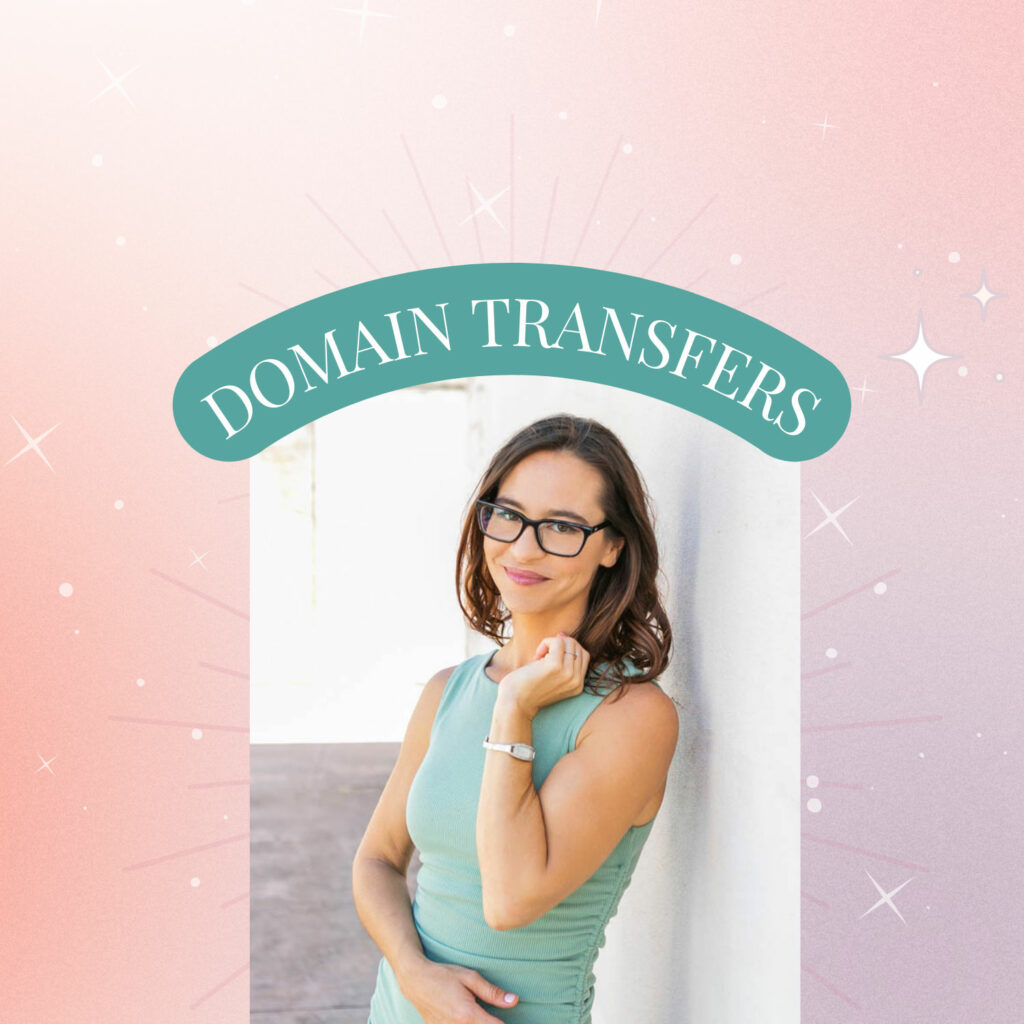 If you've already purchased your domain somewhere else, I can help you transfer it over to Google.
TIP: If you have a Google/Gmail/Youtube account already for your business, log into your Google account prior to purchasing your domain name. That way, any time you're logged in, you can also access your domain services. This makes it efficient and easy to access your domain from any device at any time.
How to Transfer a Domain to Google
Start here: https://domains.google.com/registrar/transfer and type your domain name into the search bar where it says "Enter the domain name you want to transfer." Then click enter and it will bring up information about your domain account. Typically most domains are locked. You must unlock the domain and find a Transfer Authorization Code before you can successfully transfer the domain to a new service.
Step 1
Login to your domain registrar account. Find your Domain Settings and find the UNLOCK option. You also want to request the AUTHORIZATION code, it should be in the same area… Sometimes they will pop your authorization code up on the screen, but sometimes it must be emailed to you, it just depends on the service you're using. If you can't find these items, contact your domain company for help or search their help articles and I bet you'll find it.
Step 2
Return here: https://domains.google.com/registrar/transfer and type your domain name in again. This time, you should have your authorization code ready, and the domain should already be unlocked and ready to transfer. There will be an obvious spot to enter the authorization code – do that, then continue. Keep the recommended settings and complete the process by adding your payment card and checking out until you get the confirmation page.
Step 3
Return to your domain registrar account (logged in) and go back to Domain Settings. Look for an option for Transfers. Look for Incoming/Outgoing Transfers and click Outgoing. You should see something indicating your website domain is awaiting approval to transfer. Click Yes/Approve in whatever format they offer and then continue. This is the final step to release your domain to Google. Great job!
Need a little more help?
If you still have trouble transferring your domain, contact me for help. I've transferred domains from dozens of providers, so I know what to expect and how to efficiently assist you with this process. If you get frustrated, just reach out!
Why is Google my favorite Domain Manager & DNS Service?
I've used about a dozen or more services in 24 years. Some were fine, some were terrible, but Google has proven to be consistently reliable and affordable – values I cherish in the world of tech!
Reasons I like Google Domain Services:
Its DNS service works fast so my domains resolve quickly
The set up is simple
It's the cheapest price for the most services ($12 + tax per year)
The price includes Privacy Registration, which keeps your personal website registration info protected online (many other companies charge extra for privacy protection, though more are including it free now that Google does)
The service also includes free email forwarding for the domain so you can setup info@mydomain.com to forward to your existing gmail account.
Additional Benefits for me as a Website Manager:
The control panel works well for me to take action as "the first responder" to provide tech support to my client-owned domains
My clients pay for their accounts and retain master-level control of their domain & email settings
I have a single login to access 60+ domains making it massively efficient for me!