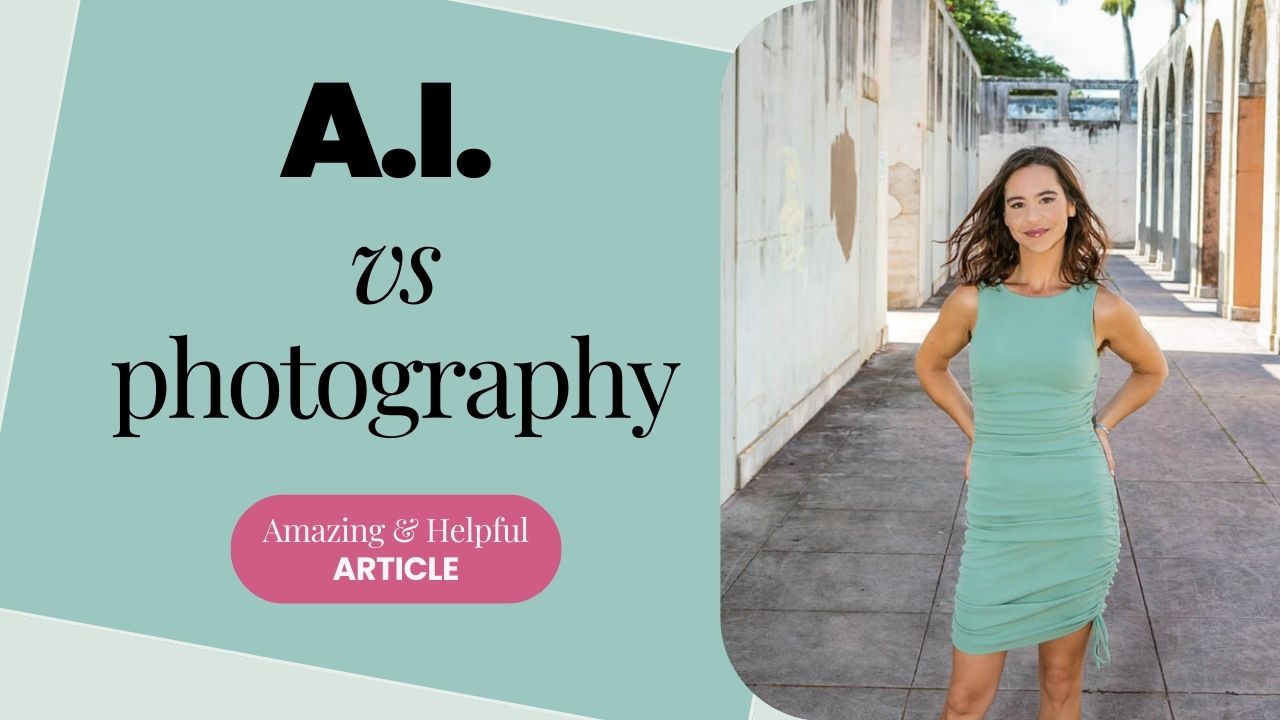 I've been pondering which topic related to AI I wanted to dive into first and I finally decided: Photography or AI for business photos?
TBH (to be honest), I'm often surprised that so few (if any) of my friends, family or network ask me questions about emerging technology.
As someone who's been surfing the web longer than almost everyone on earth, I certainly have my opinions. And they're formed from over 25 years of hands-on experience using online technology as a webmaster, hosting reseller, email manager, email marketing manager, digital advertising agency and youtuber.
So I definitely noticed when people in my Facebook networking groups started mentioning various AI services they were taking advantage. These "early birds," as I call them, adopting AI technology hoping to carve out a profitable niche before saturation occurs. So anyway, beyond chatgpt, AI art became a huge topic as more and more AI images exploded across social media featuring people's faces morphed into angels, fairies, warriors, demons, etc.
Photography or AI
So then after that craze died down, I started seeing people posting in Facebook groups about how satisfied they were with their new AI portraits for business.
I get it. The images were cheap to produce. They looked decent. They did the job. These AI business portraits made people look more professional than the original images (casual headshots and phone selfies) and therefore instantly more attractive to potential buyers with an AI portrait vs a selfie.
So if you're on a budget and just starting out, AI business photos may be your only option. I can understand that.
However, I have had such AMAZING experiences working with professional brand photographers on Maui that I encourage and recommend other business owners to pursue brand portraits with a creative professional in your area.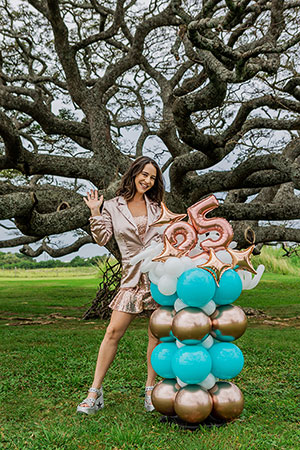 I didn't expect the confidence boost I felt when I received my brand photo gallery. Seeing my planning and vision so clearly executed in crisp sparkling imaged created by my photographer breathed new life into my business. Truly.
My brand photos gave me a strong visual foundation for social media marketing content and youtube video thumbnails. Previously I was really limited and using uninspiring stock photos of "business women" to try to connect with my audience. (scroll to the bottom of my IG to see!)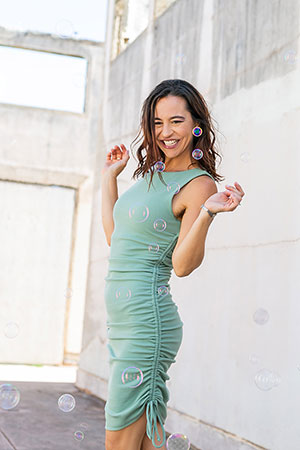 My brand photography experience with Brittney Baker Photography was so good that it also started an irresistible desire in me to schedule brand shoots at least three times per year! That way, I always have enough rotating images for my digital marketing campaigns and my images always feel fresh yet on brand.
I highly recommend finding at least two brand photographers in your area that you adore and working with them consistently to achieve a cohesive brand look over a few years.
After you find your photography team, here are some of my tips for making the most of your business brand shoot.
Preparing For a Brand Photo Shoot
Body Care: Manicure, Pedicure, Spa Facial, Massage
Hair and Makeup Services
Outfits that match your brand colors & style (casual, luxury, tropical, etc)
Props
Prepare a Pinterest board featuring sample photos, themes, props, and backgrounds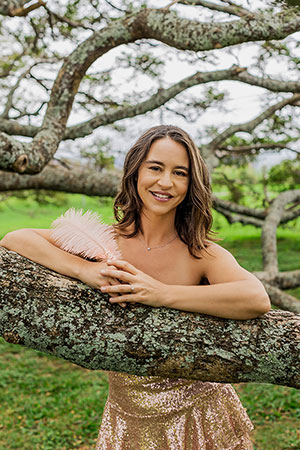 There is no required agenda for a brand photo shoot. I chose to bring props (feather boa, bubble machine, pineapple, etc). I got professional hair and makeup services and I picked outfits that matched my brand colors. You may want to get a mani/pedi or a spa facial or massage beforehand.
Whatever your prep process is, I encourage you to take time to be intentional for your photo shoot. Planning for your shoot can help you get photos that you really love.
So what will you choose – AI image or real photography?