WordPress websites are particularly vulnerable to attack due to its open source nature and because so many websites use the software around the globe — currently used by 43% of websites in the world. E-commerce sites and websites with user logins are often targets, but hobby sites can also suffer from hacker attacks, or find code injections on their sites with spammy links, etc. Any website can be targeted, therefore it's essential to invest in your website safety, such as adding security systems to protect your website, just like you do with your home, your car, etc.
So what can you do to prevent your site from being hacked (or fix it if it's already occurred)? Keep reading… I've been building, fixing, and hosting websites for 24 years with 14 years specializing in WordPress, so I've got lots of experience and opinions on this subject! 😉
To protect websites from hackers, many people rely on security plugins that are installed and setup to "add more protection" to their websites. Unfortunately, this "old school" solution isn't the best solution.
Here are some of the reasons why plugins are not the best security for your WordPress site:
Plugins can slow down your website. Therefore, if you can create a secure perimeter for your site without using plugins, it's immediately advantageous by reducing bloat and slowing down your site from those additional plugins.
Plugins can cause additional problems. The more plugins you use, the more possible complications can arise, so it's best to use the absolute minimum number of plugins on your WordPress site. Plugins may interfere with each other, with the theme/template, etc. It's better to add security at a higher level than by installing plugins on your website, if you have the option.
Plugins don't always work. You might be relying on this security plugin to protect your site but you may have unwittingly also installed some other technology that made your site vulnerable beyond the protection of the plugin, and now your site gets hacked or gets malware injected onto it. So now you need to fix your hacked site! Yikes!
If your plugin fails, you'll need to get additional help. To solve any type security attack on your website will almost always require the support of your website hosting team (unless you're a WordPress hacking expert — literally no one I know). Many website hosting companies charge you extra money to fix a hacker or malware issue because it's not part of your hosting package. Lots of people still using super cheap web hosting without realizing the consequences! Sometimes your web host can't or won't fix your hacked site at all, saying that they aren't familiar or authorized to do the work because, "your website and its plugins are a custom setup," for which they cannot guarantee service / solution, etc….. So then you've got to search for a WordPress hacking solution, which mean pouring through random advice online, and it's likely you'll end up paying an expensive fee to a WordPress expert to fix your site. It's hard to predict exactly what bad things could happen if your site gets hacked – I've seen it happen to enough sites to know I don't wish it upon anyone (except my enemies, haha)!
So if plugins aren't a good solution, what is…?
Superior WordPress Hosting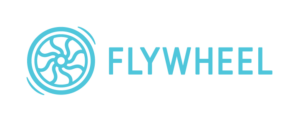 Some managed WordPress hosting services include hacker and malware protection, prevention, and recovery services. This is a great solution and gives a lot of peace of mind for website owners who don't want to deal with any extra stress or cost due to unexpected hacker attacks on their website. So if this service is included in your hosting, you can get help immediately if your site ever falls prey to a hacker or malware situation. If they offer protection, it's extremely unlikely your site will ever get attacked. To date, not a single site of mine or my clients (over 50 sites) has been hacked since moving to Flywheel! I am so pleased and grateful for that fact!!!
There are so many other challenges in business — trust me on this one —you'd much rather avoid hackers in the first place than try to clean up the mess if they've targeted your site. So getting hacker/malware protection and recovery as part of your WordPress site hosting is the #1 solution I recommend to keep your site safe and strong so it earns you money and attracts clients 24/7!
WordPress Plugin Tips:
Be extremely selective with any and all plugins you add to your site. Check their reviews, check how long they've been around, see how well they are documented and supported by their developer. Brand-new plugins are not as likely to perform perfectly as some that have been around longer… however, some that have been around a long time may end up being neglected or not supported any longer, so you really want to do some research before installing on your site.
Test, Test, Test! If you have a testing environment to test new plugins, install them on your testing site first, before installing on your live site. This can save you some frustration in the chance the plugin causes a malfunction to your site. The other option (and this is ALWAYS true!) is to make a site backup before installing any new plugins, to ensure you can quickly and easily revert the site back to its happy working self in those scary instances when a plugin does break your site or cause some malfunction.
Subscribe to my Youtube channel for website management & marketing tips & follow me on Twitter, Instagram and Facebook.
---
This article contains affiliate links to products that I use and proudly partner with. I may receive a commission for purchases made through these links. I appreciate your support.